Prista Technologies, LLC is a Woman Business Enterprise (WBE), certified by New York State, a resident in the Syracuse Technology Garden and one of the select participants in the New York State Innovation Hot Spot Program. We are also a CenterState CEO Economic Champion for 2014.
Why work with us?
You gain the ideal synergy of a young development team and an experienced management team with backgrounds in both industry and Computer Science academia, who don't hesitate to get their hands dirty when needed. For your business this means youthful energy and enthusiasm combined with reliability and professionalism.
We are passionate about technology, but we are also pragmatic about its limitations: we always pick the best tool for the job.
We have expertise in the full software development lifecycle.
We offer full stack software development in many modern languages and technologies.
Our documentation standards are as high as our coding standards.
We are experts in computers and software, but we work with people. We value friendly and productive communication as much as you do. With us you will never feel out of touch with the progress of your own project.
Call or email us today.
Recent Clients, Projects, and Testimonials

As a subcontractor, we worked on Air Force Research Lab (AFRL) projects, such as a password security project with Java, as well as 2D and 3D OpenGL graphics projects.
Technologies: Java, Java Swing, AES 256, JZY3D, OpenGL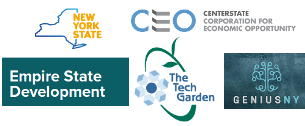 I highly recommend Prista Technologies, LLC. They have been working with us on developing a web portal for The Tech Garden: the Northeast's premier entrepreneurial ecosystem, and Genius NY: a NY State (Empire State Development Agency) funded business competition. Genius NY is being run through CenterState CEO and The Tech Garden. Prista Technologies, LLC are not only making both the interface and back-end of the portal, using modern technologies, but they are also making sure their project development process is both optimal and transparent. We, as the client, are kept regularly updated and feel very comfortable with project progress. They will be a great asset to any software project.
Rick Clonan, Vice President for Innovation and Entrepreneurship, CenterState CEO
Technologies: Java EE, Java Spark, MySQL, RESTful Web Services, JavaScript (incl. the React library), Twitter Bootstrap, XML, HTML and HTML5

Prista Technologies, LLC have been doing some excellent work for us with our DNSentinel™ Domain Name Analysis Tool. They are very responsive and raced against the clock to prepare an important client demo. They are providing technical expertise regarding Amazon Web Services Redshift schema design and optimization, as well as middleware development and user interface design and development.
Mike Wheeler, Ph.D., Lead Software Engineer, Intelligence and Information Systems (I2S), SRC, Inc.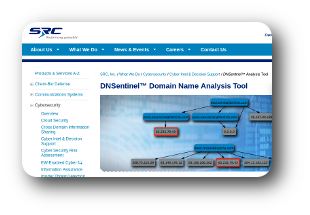 Prista Technologies, LLC designed and optimized an efficient Amazon Web Services (AWS) Redshift database schema and provided middleware and user interface development for a data analytics project. We worked with datasets in the PB range.
Technologies: Amazon (AWS) Redshift, Big Data, Java, Grails Framework, Tomcat, PostgreSQL, JavaScript (incl. jQuery and the D3 and C3 reusable document libraries), Twitter Bootstrap, XML, HTML and HTML5

As a subcontractor, we worked with the team at Saab on command and control software for radars, under their contract with Northrop Grumman and the U.S. Marine Corps.
Technologies: Java and Java Swing
The people at Prista Technologies are software experts with excellent client communication skills. We work on several projects from the National Council on Aging with Prista Technologies, and we trust them to always understand the clients' needs and deliver high quality software promptly, all the while keeping the clients informed and comfortable with the process. They are equally good with creating modern scalable software with new technologies and salvaging 20-year old client software. Prista Tech have given us a great competitive advantage, and we look forward to a continued business relationship.
Stephen Engels, President, Leviathan Technology Group, Inc.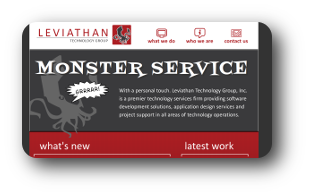 Leviathan Technology Group, Inc.
Prista Technologies, LLC provides software design, development, and software project leadership and developer management for Leviathan Technology Group, Inc. In partnership with Leviathan Technology Group, Inc. we work with the National Council on Aging and others on projects such as BenefitsCheckUp®, EconomicCheckUp®, MyMedicareMatters Medicare QuickCheck®, the Chronic Disesase Self Management Portal. Our work includes new software system design and development as well as legacy system reprogramming and legacy code refactoring.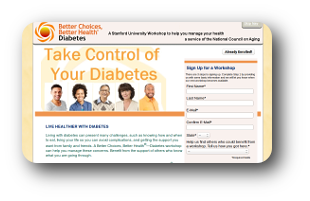 Chronic Disease Self Management Portal
The Chronic Disease Self-Management Program (CDSMP) is developed by Stanford University and helps people manage their symptoms and health through interactive online workshops. Members of Prista Tech's team worked on this system through Leviathan Technology and the National Council on Aging for two years, maintaining the system as well as developing new functionality to be used by NCOA and NCOA partners such as the U.S. Department of Veteran Affairs (VA).
Technologies: Java, Tomcat, PostgreSQL, Amazon Web Services, JavaScript (incl. jQuery), Twitter Bootstrap, XML, HTML and HTML5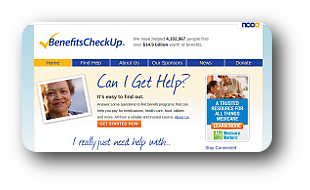 BenefitsCheckUp®
BenefitsCheckUp® is a free service of the National Council on Aging (NCOA). It provides online questionnaires and reports to adults over 55 regarding what federal, state, and private benefits programs are available to help them afford health care, prescription drugs, and other basic necessities. Since 2001, more than 4 million people have used the service, identifying benefits valued at more than $14 billion.
Technologies: PHP5, MySQL, WordPress, JavaScript (incl. jQuery), Twitter Bootstrap, XML, HTML and HTML5, Adobe ColdFusion, Google Analytics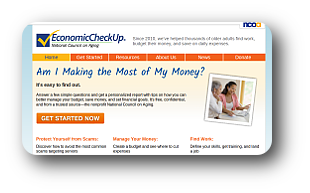 EconomicCheckUp®
EconomicCheckUp® is a free service of the National Council on Aging (NCOA). It provides online questionnaires and reports to adults over 55 in order to determine and recommend programs to help them with money and credit management, housing, employment, and others.
Technologies:
PHP5, MySQL, WordPress, JavaScript (incl. jQuery), Twitter Bootstrap, XML, HTML and HTML5, Adobe ColdFusion, Google Analytics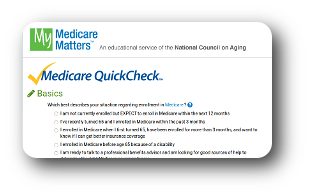 MyMedicareMatters Medicare QuickCheck®
This is an educational service by the National Council on Aging (NCOA) in partnership with Aon Retiree Health Exchange™, for people with Medicare and those turning 65.
Technologies:
PHP5, MySQL, WordPress, JavaScript (incl. jQuery), Twitter Bootstrap, XML, HTML and HTML5, Adobe ColdFusion, Google Analytics
Government Contractor Capability Statement
Please get our one-page Capability Statement in pdf format here.